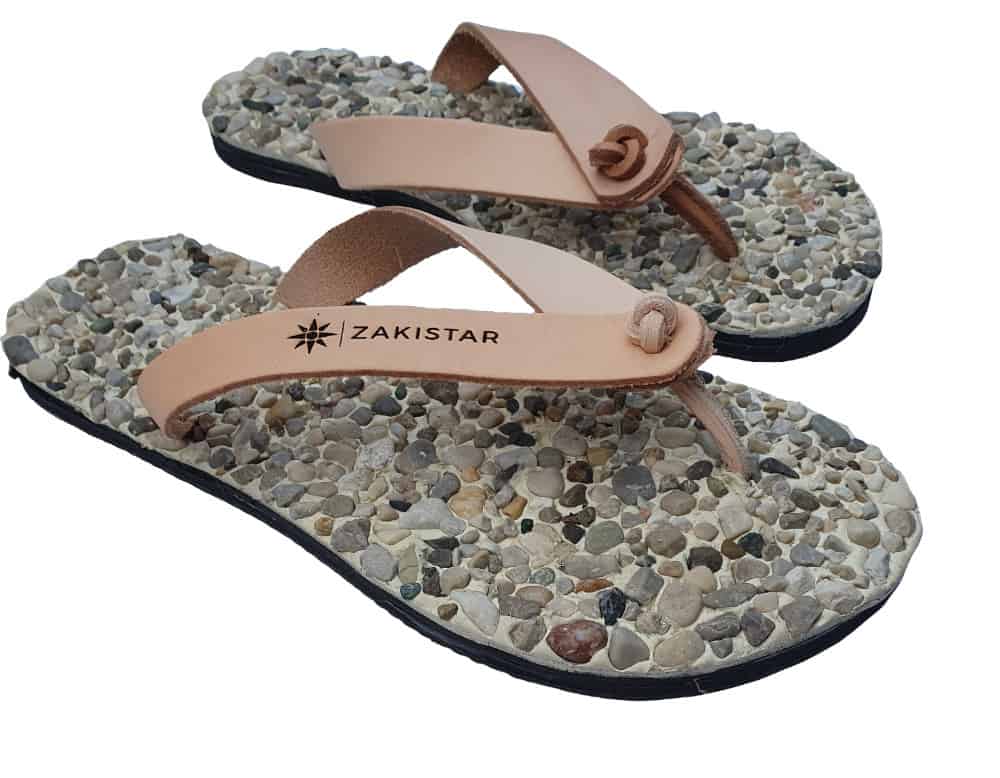 Premium Bled Local Selection Model
Flip flops with pebbles collected directly from the local river Sava! Inspired by the beautiful Nature of our local city and the great minds.
Follow the philosophy of the healer Arnold Rikli, who lead his barefoot guests on mountain peaks around Bled more than a century ago, giving emphasis to genuine contact with nature. Put on these truly particular flip flops, in the soles of which are inserted small river stones from the Sava River to massage your feet and used quality cow leather for straps.
This is next step on our way to all natural products that you can benefit from!
Tales of Our Heritage
It's a story of a man with ambition and passion, who believed that one can truly be healed through natural methods and reconnecting with nature. We could say that
Arnold Rikli

is a worldwide-recognized symbol of naturopathy, whose teachings and ideas inspired many highly respected intellectuals.
Part of daily routine was also a morning walk on empty stomach, where they hiked up the hill
barefoot

.
We returned to our origins. To things that inspired our story.

To Bled

. Great people who have been living here, beautiful nature that inspires your hearth and amazing experiences that this place has to offer.
With the desire for authentic, unforgettable experiences we created a flip flops with pebbles directly from Sava river. Carefully chosen and cleaned to suit on the sole so it can offer you the best experience walking and massaging your feet.

Feel the spirit of nature!
Bled Local Selection
The Bled Local Selection

is everything that has always been living and growing in Bled with its surroundings, in its people, in the land, water and air.